Thanksgiving is just around the corner and it's time to make pumpkin pie or custard, plus lots of other fabulous low oxalate pumpkin deserts. Unfortunately, most of the ground spices in a traditional pumpkin pie spice mix (cinnamon, all spice and cloves) are high oxalate, while nutmeg and ground ginger are medium oxalate. In fact, just one teaspoon of cinnamon contains almost a full days worth of oxalate for folks on a low oxalate diet. Dang!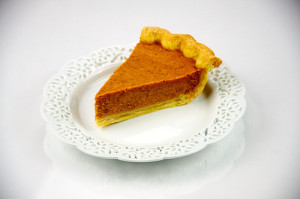 You can still get that traditional pumpkin pie taste on the low oxalate diet, but you have to be a little sneaky about it. You might try using extracts instead of ground spices. Olive Nation pure all spice extract and ginger extract are both very low oxalate (about 0.2 mg. per teaspoon). And although cinnamon extracted in alcohol has not been tested, it's very likely that Olive Nation pure cinnamon extract is low oxalate also. I have had great success using these extracts in my baking. They work especially well when added to batters like pumpkin bread or pumpkin custard and pumpkin soups (as opposed to vegetable dishes like fresh baked pumpkin or apples). They are also cost effective since a little extract goes a long way.
If you aren't sure about using untested cinnamon liquid extract and prefer a ground whole food spice, you can also use powdered cinnamon extract which is sold in a capsule form for people wishing to supplement cinnamon into their diet. You just break open the capsule and pour it into your batter. Dr.'s Best cinnamon extract is only 1.5 mg. per teaspoon and it has a satisfying cinnamon taste. The only problem I have with it is the cost! It takes 13 capsules to make a teaspoon. 60 capsules come in a bottle that costs about $10.00, so that's almost $2.00 a teaspoon! I rarely use powdered cinnamon extract in my daily cooking, but for a special occasion like baking a Thanksgiving pumpkin pie, I will make an exception. Ginger also comes as a powdered extract for supplementation, but it's only slightly lower oxalate than it's whole spice counterpart (9.2 mg. per teaspoon for ginger extract compared to 13.0 mg. per teaspoon ground ginger). For the price, you're much better off just using real ground ginger.
Some other ground whole food spices that may surprise you with their yumminess are cardamom and mace. Cardamom makes an excellent substitute for cinnamon and only has about 6.2 mg. per teaspoon. I've heard it described as a cross between ginger and cinnamon. It's a warm and aromatic with a slightly citrusy flavor, and it's highly prized by the Danish for baking sweet-tasting breads and rolls. One caveat — a little goes a long way. Don't substitute is teaspoon for teaspoon with cinnamon or your pie and breads will be way too strong. Mace is also a lesser known spice in the United States. It's made from the same seed as nutmeg, just a different part of it. Mace is low oxalate at 1.2 mg. per teaspoon and has a similar flavor to nutmeg only more pungent and a little bit spicier. I think it tastes kind of like a cross between nutmeg and pepper, and it's wonderful in savory Middle Eastern dishes. You probably don't want to put too much into your pumpkin pie, but it's really quite good in muffins and breads.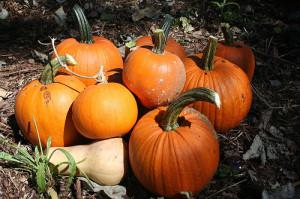 Two other flavoring you might consider for your holiday baking are raw ginger and cinnamon-flavored herbal teas. Ground ginger has 13 mg. of oxalate per teaspoon as opposed to raw ginger which has only 2.1 mg. per teaspoon. Plus, minced raw ginger is quite strong and goes a long way. You don't need much to get a fabulous ginger taste. I also use herbal teas to get a cinnamon spice flavor. All herbal teas tested so far have been low oxalate, including a number with cinnamon. Herbal teas works best in recipes that require a liquid that tea can be seeped in. For example, I often seep Bigalowe Apple Cinnamon tea in 1/4 cup apple cidar, then use the cidar tea to flavor baked apples or as a substitute for the liquid in my high fiber muffins. Teas don't seep as well into evaporated milk, cream or canned coconut milk, so it's probably not a great solution for  pumpkin pie. However, it might be just the right touch for a pumpkin bread or spice cake where some of the liquid could be apple juice or regular milk.
Now, on to my low oxalate pumpkin pie spice mix. First, let me just say this is a work in progress. I don't feel I've perfected it yet, but it's pretty good and I wanted to get it to you in plenty of time for Thanksgiving. So here's my current best version. I do like it with the ginger but then I'm a gingerbread fanatic. My boys thinks it's "too spicy" and prefer it without the ginger. Of course, you do get a similar flavor profile as ginger from the mace and cardamom, so it's definitely good without the ginger. You also might just want to squeeze some fresh ginger "juice" into your pie instead to really save on the oxalate (I "juice" my ginger with a garlic press.)
Low Oxalate Pumpkin Pie Spice Mix
26 capsules Dr.'s Best cinnamon extract (capsules broken open)
1/2 teaspoon nutmeg
1 teaspoon cardamom
1/2 teaspoon mace
1/2 teaspoon ginger (0ptional)
Mix in a small glass jar or bowl. Stores well in a labeled, airtight glass container such as a baby food jar.
Makes 4.5 teaspoons of powdered lower oxalate pie spice mix, which is enough for two pies.
Low Oxalate Info: Low Oxalate Pumpkin Pie Spice Mix has about 3.9 mg. oxalate per teaspoon. If you chose to leave out the ginger, it only has 2.5 mg. oxalate per teaspoon! Bring on the pumpkin pie.
Thanks to culinary geek for the pumpkin pie photo.